Journey of discovery
Travelling was a fantasy for me at first.
05.12.2020
Interview with Anne Pöhlmann
What does travel mean to you?
During my childhood in Dresden of the GDR, far and free travel was hardly possible. That's why I connected my first ideas of discovering other places and cultures with photography in magazines and photo books. This is probably how I started to get interested in photography and to take photos myself. Later on, my interest extended to films in the cinema – a friend of mine was a projectionist in a small art house cinema during our school days. So travelling was a fantasy for me at first – a purely virtual and pictorial experience, before it could later become a physical experience.
 Today, travelling means for me to get in touch with other people – working on a common project, setting up an exhibition, visiting friends or family.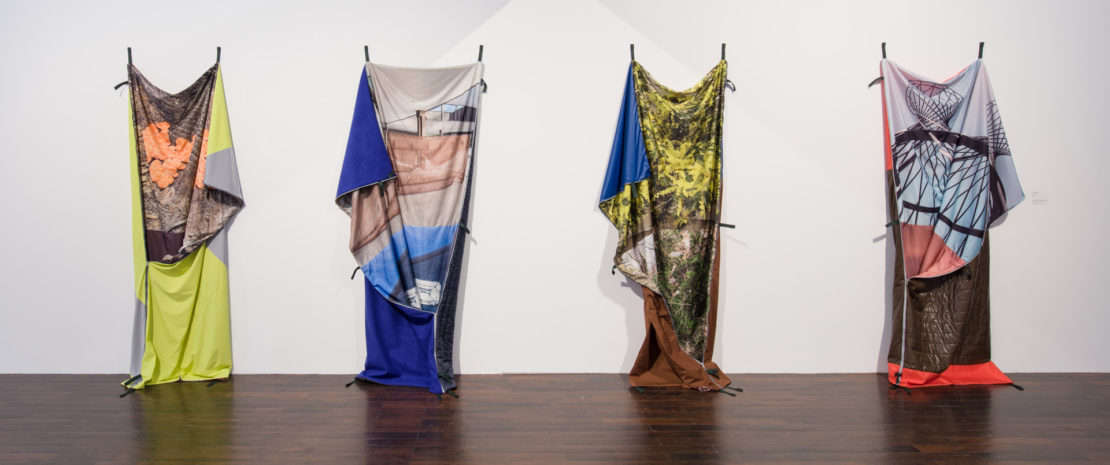 What are your must-haves for travelling?
Pragmatically, a computer or iPhone, translation app, notebook and the correct addresses – in the best case a person with whom you can share your experiences passionately.
Where does your next trip lead you?
That's hard to say at the moment. I hope to visit family and friends again soon, who are not available at the moment, like my family in Havana.
You are at home in several places. In which places is your art at home?
Works withdraw and become independent as soon as they leave the studio or my hands. In the best case, they accompany other people for quite some time to ever new places. 
One of the reasons why my work consists of digital photo prints on fabric is that I have been searching for a material that is flexible and easily fits into our lives – a material that can be touched, folded and taken with us as soon as we move. 
* 1978 in Dresden, Germany
Studied from 1999–2001 at the Academy of Fine Arts of the Johannes Gutenberg University Mainz, 2001–2005 at the Art Academy Düsseldorf
Since 2008 Professor for Photography at the University of Fine Arts Braunschweig
Lives in Düsseldorf and Havana
Co-founder of the artist group lonelyfingers