Political journey
Katrin Ströbel & Mohammed Laouli – Frontières Fluides, fluid boundaries | géographies
27.12.2020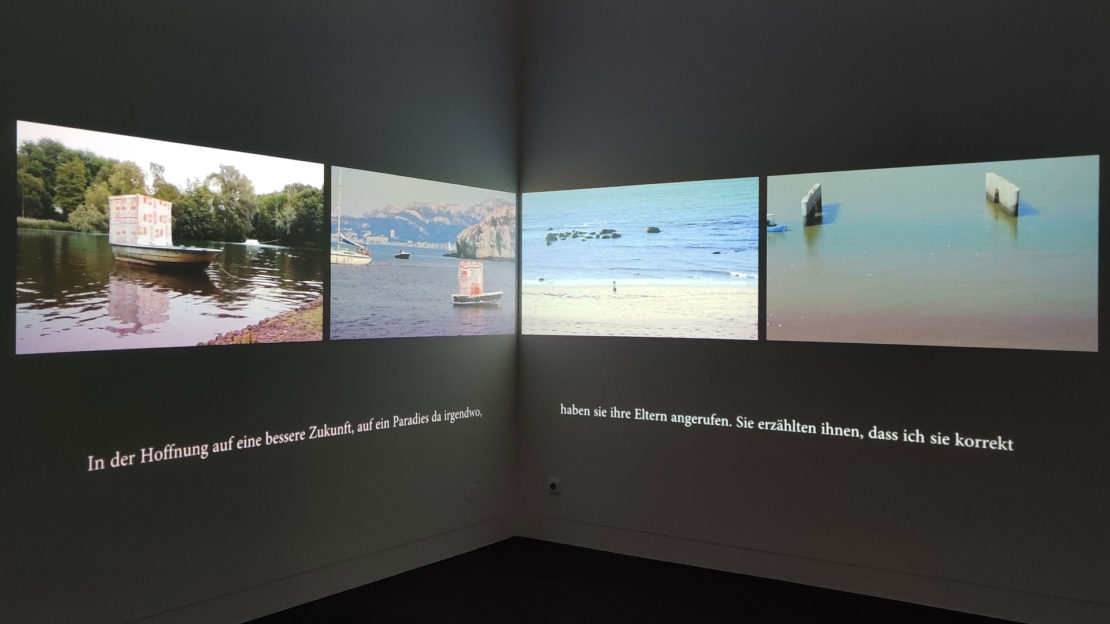 The project Frontières Fluides, fluid boundaries, which has been running since 2013, focuses on migration and transit movements between Europe and North Africa to question the cultural, social, and economic effects of colonialism and the European migration policy. The aspects of voluntary or involuntary nomadic life are symbolized by a boat. A temporary place of residence that is unstable, shaky, and by no means protected. 
In addition to the moment of transit, the handling of boundaries as part of the everyday life of migrants and artists is equally important for Katrin Ströbel and Mohammed Laouli. To cross, overcome, and accept them, as well as to make them visible is always considered in the works. Ströbel and Laouli criticize the conditions of the travels and simultaneously visualize the omnipresence of the boundaries.
SW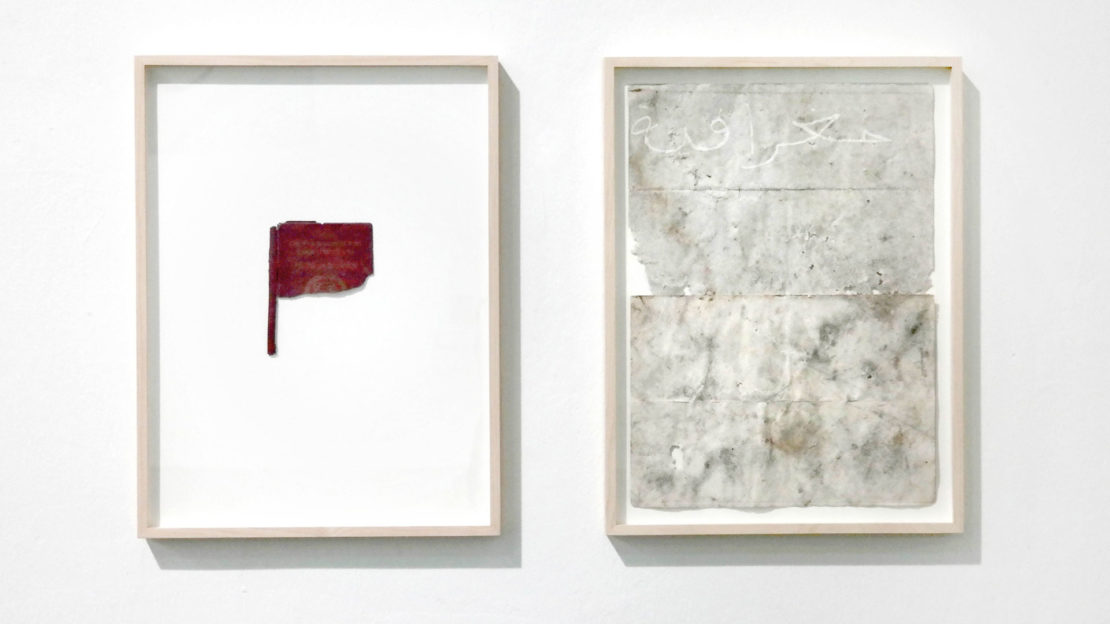 As commuters and traveling artists, changes of location and perspective are a central element of Katrin Ströbel's and Mohammed Laouli's oeuvre. They combine found objects and reformulate them. 
Through the combination of the passport fragment and the drawing, a new image emerges. The passport's torn and worn appearance is not only reminiscent of numerous journeys but also, merely visually, of a flag. Since Ströbel's and Laouli's work challenges Eurocentric perspectives, a political level of meaning seems likely.
SW