Journey of discovery
The slow travel is so much more creative, productive and thought-provoking than the fast travel.
16.02.2021
Interview with Simon Faithfull
How often do you draw?
That varies greatly. For my project Liverpool to Liverpool – a journey across the Atlantic on a container-ship – I drew an average of six drawings a day. But I have had other phases where i draw very little, for instance there is one year where I only posted a single drawing.
Do you still have all drawings in your head?
Not immediately… Sometimes when I look back I discover drawings and places that I had forgotten. Also, sometimes I pass forgotten places in the physical world, in Berlin or London, and have a strange, sudden sense of deja vu. A place or object that I have come to know much better from my drawing of it – made perhaps 18 years ago.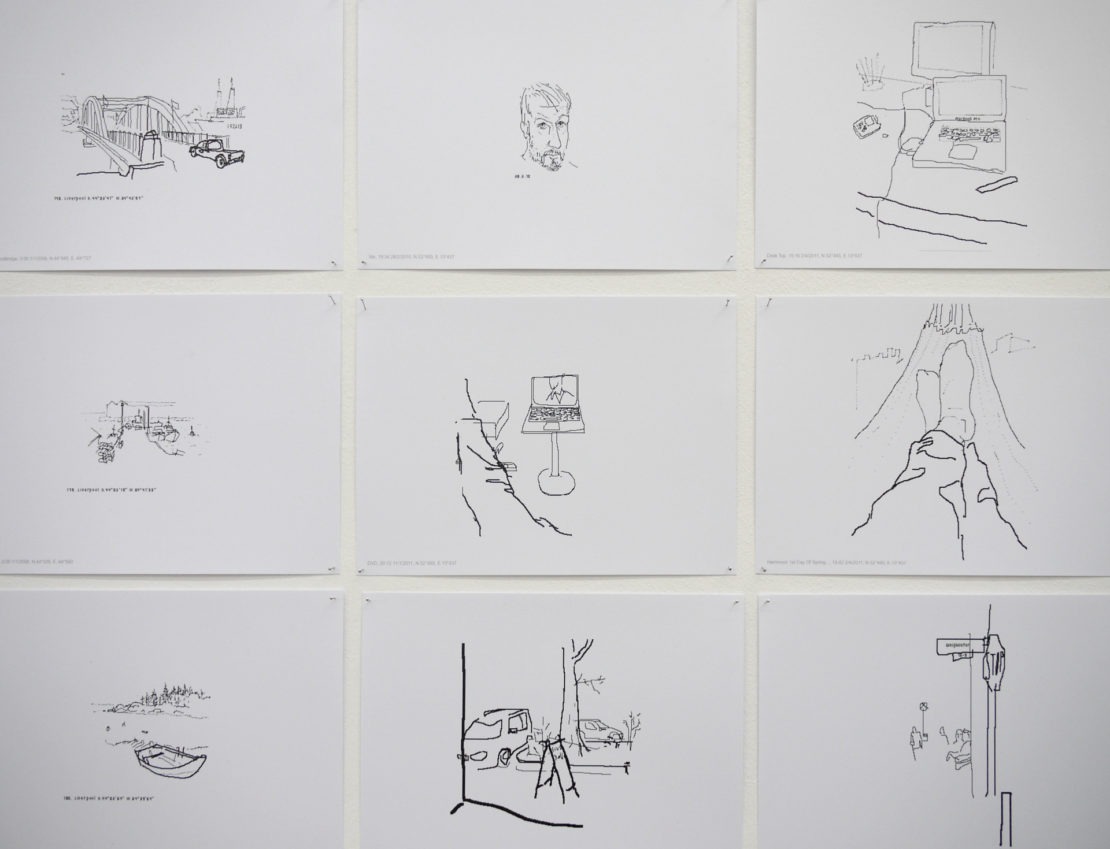 How original are digital drawings?
Tricky… Each drawing is a record of me standing at a certain place, at a certain time, somewhere on this planet – attempting to capture that scene as a set of lines. That set of lines is completely subjective and totally unique. But the paradox is, that the movement of my hand is captured not in lines on paper, but as a set of crude, digital pixels. The pixels are never altered once I have made them, but any one output of that drawing is as authentic as another. I make framed digital prints that are sold in an edition of two but these only really have value through me signing that print and promising not to make any more.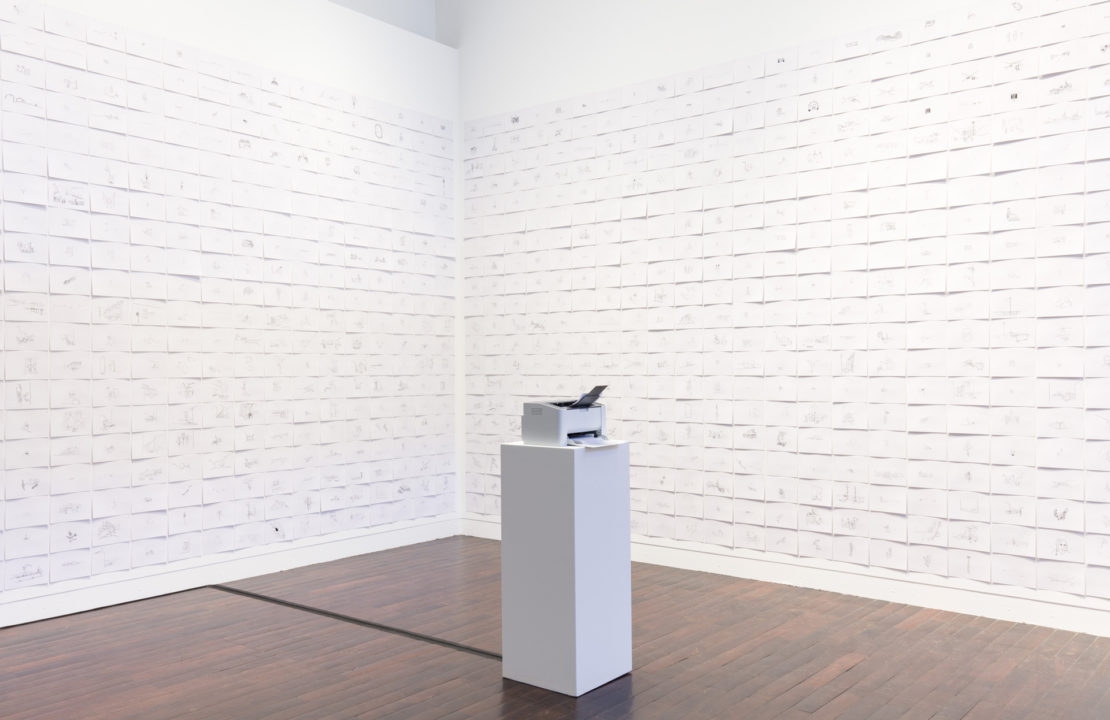 Your pictures travel around the world in seconds, and you?
That's another paradox I enjoy. Covid has currently cured me of having to fly, but in normal times my teaching and art projects have meant that I have often had to take a plane. For the art projects though, I often choose deliberately slow ways to travel. For instance by containership travelling across the Atlantic, or by bicycle tracing the length of the River Cam and River Ouse in East England. I think of drawing as a kind of 'slow-looking'. I use a self-made drawing programme on my iPhone to draw with, but my iPhone itself could take a high-resolution image of that scene in a 100th of second. It takes me maybe half an hour to make a drawing, but I enjoy that slowness. Similarly with travel: the slow travel is so much more creative, productive and thought-provoking than the fast travel.
* 1966 in Ipsden, England
studied at the University of Reading from 1994–1996 and at Central Saint Martins College of Art and Design from 1986–1989
lives and works in Berlin and London