Journey of discovery
It would be good to always know how deep we have fallen into the "Machine Zone".
26.01.2021
Interview with Mareike Foecking
What was your perception of Silicon Valley before you went there for the first time?
I expected a place that is very modern, with many modern buildings, where the future can be felt, breathed, seen. In fact, Silicon Valley is more suburban, it's one small place after another and everything is very "suburban." If you read the Palo Alto Daily News, in addition to problems explicitly concerning the Valley, for example the many people living in trailers and needing water, you also read about typical problems of a small town. This contrasts strongly with what takes place behind the walls of corporate buildings and has a global impact on our daily lives, think of search engines, social networks, algorithms and artificial intelligence.
What impressed you most in Silicon Valley?
What impressed me most were the representatives of various social justice movements, whom I met at smaller events and larger panel discussions, in their strength and optimism in standing up for the interests of disadvantaged people and against injustice, and thus fighting for social change, and whose message was uncompromising, but always full of love and hope.
One of them was Tarana Burke, the founder of the Me Too Movement. Based on her own traumatic experiences, she found a way to help others by making visible how a subjective, micro-political event also has a macro-political meaning and change can only be initiated if this becomes visible and many people join together in doing so.  
I was also impressed by the "Raging Grannies," a group of senior women, all in their 70s or 80s or even 90s, whom I met in Palo Alto, where every Friday they stand at a major intersection and demonstrate with colorful placards – for the preservation of Medicare, against "racial injustice", for respect for Mother Earth, to raise awareness about climate change, and for clean air and against cars. Their demonstrations and actions also take place in other contexts and locations in Silicon Valley.
You often portray people. Is there anyone you would particularly like to photograph one day?
That's an interesting question that photographers are always asked.
In the past I might have mentioned one or two names, now I would rather say that I would be interested in meeting someone and then possibly taking a photo, but my personal experience with the person would take precedence, which could then also show up elsewhere in my work, it would not have to be primarily visible in the portrait of this person or become material.
One of my most impressive encounters in Silicon Valley was a lecture by Daniel Ellsberg and the opportunity to talk to him after the lecture. This was especially interesting because three days before I left for California, I had seen the movie "The Post," in which he is portrayed by an actor. To meet him, to experience his "dedication" to warn us of the danger of nuclear war, I found that more important at the moment than photographing him. Also, I am unsure if a portrait I would have taken at that moment would have really depicted who he is and what happened there that day during his presence. Sometimes it might be good not to photograph someone and make the experience visible in a different way.
Man or machine?
Isn't a machine always an extension of a human being? Or the outsourcing of skills that humans cannot do sufficiently? Like an excavator or a crane? Or even a computer? Doesn't the question only arise when the machine itself can actually decide whether it is in operation – and isn't the human still "in charge" as long as he or she can pull the plug and take the machine off the power supply?
What is problematic about this question is that the distinction is becoming more and more difficult, let's think of chatbots. There are more and more moments when we can no longer be sure we are communicating with a human. It would be good if a solution could be found for this, so that we always know how deep we have fallen into the "Machine Zone". We like to enter this zone voluntarily anyway when scrolling the Internet, but then we are aware of it, somewhat aware of it, even if people are working diligently to make us forget it. 
In real life, I prefer to talk, laugh, eat and dance with people rather than with machines.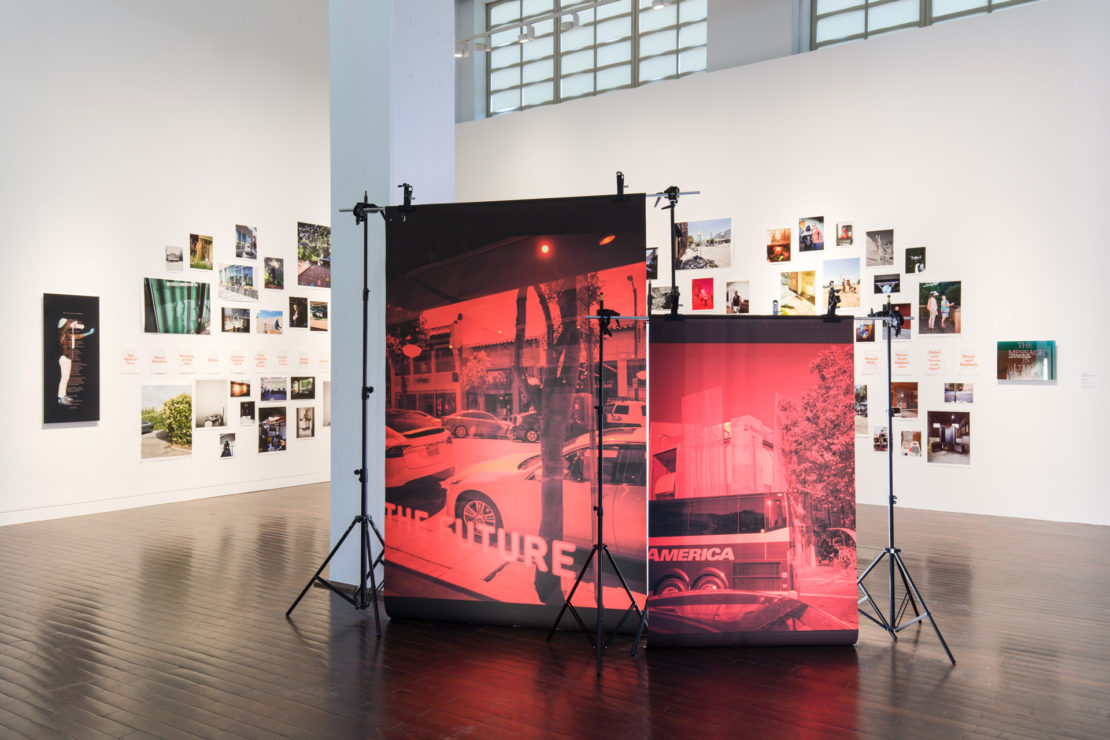 * 1966 in Burgsteinfurt
studied at Kunstakademie Münster from 1986–1987 and at Kunstakademie Düsseldorf from 1987–1994
from 1988–1989 she lived in London
lives in Düsseldorf