Research trip
A little closer, and the tide can take you in and capsize.
12.12.2020
Interview with Janet Bellotto
How did you prepare for the exhibition to Sable Island?
I had been planning for years, after gifted a book about the island with the inscription "Marine Island Vagabond: this is your next project." Sable island was a faint memory of Canadian geography and history of a place that lies in the Atlantic off the east coast. I brought a documentary filmmaker with me, a few cameras, sound equipment, tripods, DSLRs, 360° degree camera and a lot of other hiking gear, including rain gear.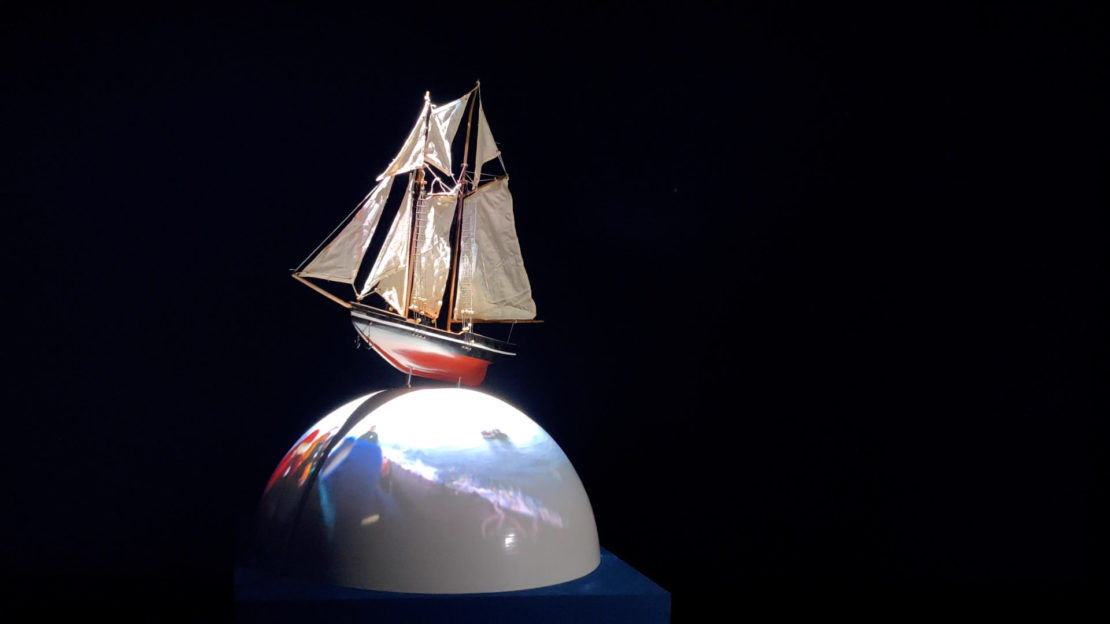 How dangerous was the expedition?
Unlike voyages before the 19th century, the journey from the mainland of Canada was straightforward. We travelled in a small cruise liner, with a day and night out at sea and woke up to Sable Island. The ship had to anchor offshore and for two days the waters swelled, making it too dangerous to land by zodiac. Getting on the zodiac felt as the greatest risk, when the tides were up, particularly on the one day we did explore the coast. We went close to where the tides converge – a little closer, and the tide can take you in and capsize.
Who was in the boat?
The boat, Ocean Endeavour, had 126 passengers, 25 expedition staff and approximately 100 crew members. The passengers were a unique mix: a group of eager equestrian photographers, botanists, scientists of the island and surrounding ocean, some retirees whose dream was to see this unique island, musicians, and a horse whisperer. 
What impressed you most on your expedition?
I was mesmerized by the isolation and unmanicured landscape of Sable, where the wind directed the dune patterns on the island. The emotional charge of walking where hundreds of years ago expeditions on the island were about survival from a shipwreck. Yet I was most impressed by the beauty of the Sable Island horses. I was saturated by their image while researching, but their stalky bodies and flowing mains were striking. Not to mention, how could this island feel so isolated and large when it was only 42 kilometers long and 2 kilometers at its widest point? I was enraptured by the changing weather, watching the fog roll in and clearing suddenly revealing the island. 
* 1973 in Toronto, Canada

Studied at the Ontario College of Art & Design in 1997 and at Concordia University in Montréal in 2001. Today she teaches at the College of Art and Creative Enterprise at Zayed University in the United Arab Emirates

Lives in Toronto and Dubai
2014 she was the artistic director of the International Symposium for Electronic Art in Dubai

She travels the world to research it and its continual changes. This year she took flying lessons to be able to fly around the world herself.