Research trip
It is important to me to make this unconditional, emphatically unscientific appreciation of the individual living creature and our environment visible.
19.12.2020
Interview with Nicole Schuck
Take us on a journey. How do you create your drawings? 
getting involved
My artistic exploration centers on wildlife, natural and urban habitats, issues of conservation, climate change, and value economy. My working method is based on the interaction of art and science, exploring their intersections and overlapping areas, and drawing from their different research and insight possibilities.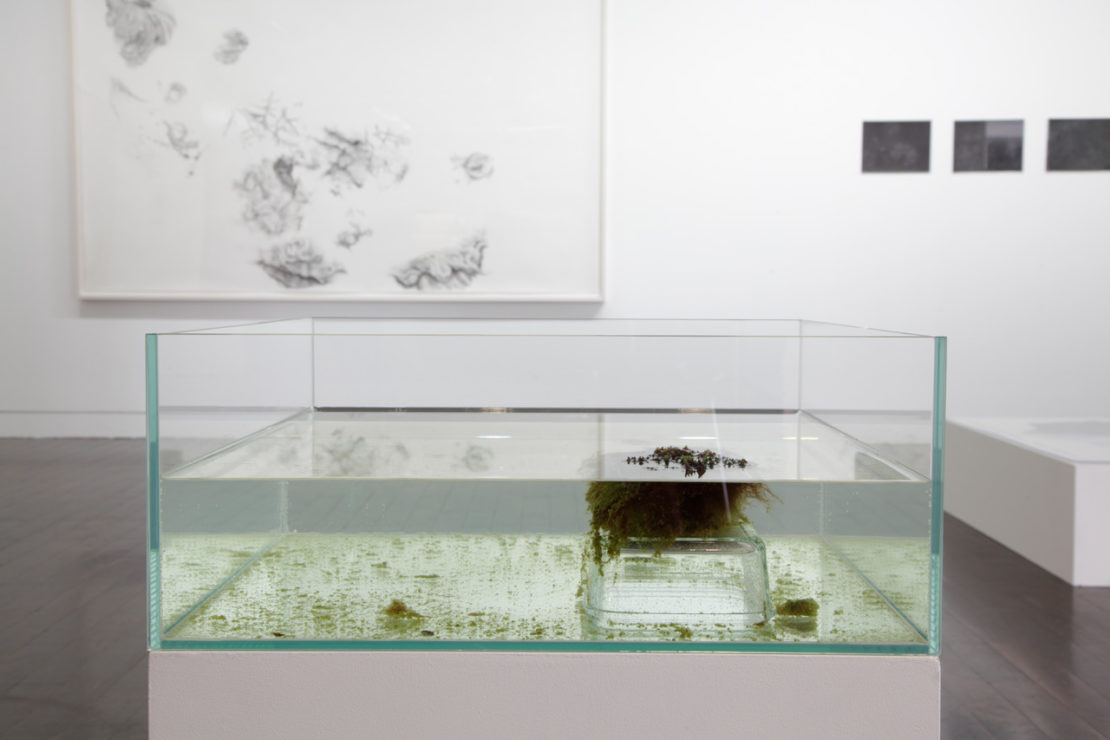 The basis of my drawings and narrative walks is extensive field research: I gather a wide variety of information about the respective habitats of animals and humans through archival research, conversations, site visits, and collaborations with specialists such as biologists, zoologists, conservationists, philosophers, and locals. These important components of my work allow for an expanded understanding of fauna and shared habitat to emerge. In my drawings and installations, these transform into forms of their own, which in turn give rise to new levels of experience. 
By approaching an animal and its structures and relationships primarily with pencils and their full range of grays – often over several weeks and months – profound relationships and knowledge emerge, which in turn lead to a great appreciation of the wild animal as an individual/subject and for the shared habitat. The drawing traces them, responds to them individually, and has no systematic preconditions – except for the linear-processual engagement with each individual animal and its references. It is important to me to make this unconditional, emphatically unscientific appreciation of the individual living creature and our environment visible. Drawing allows to show what is not visible in itself.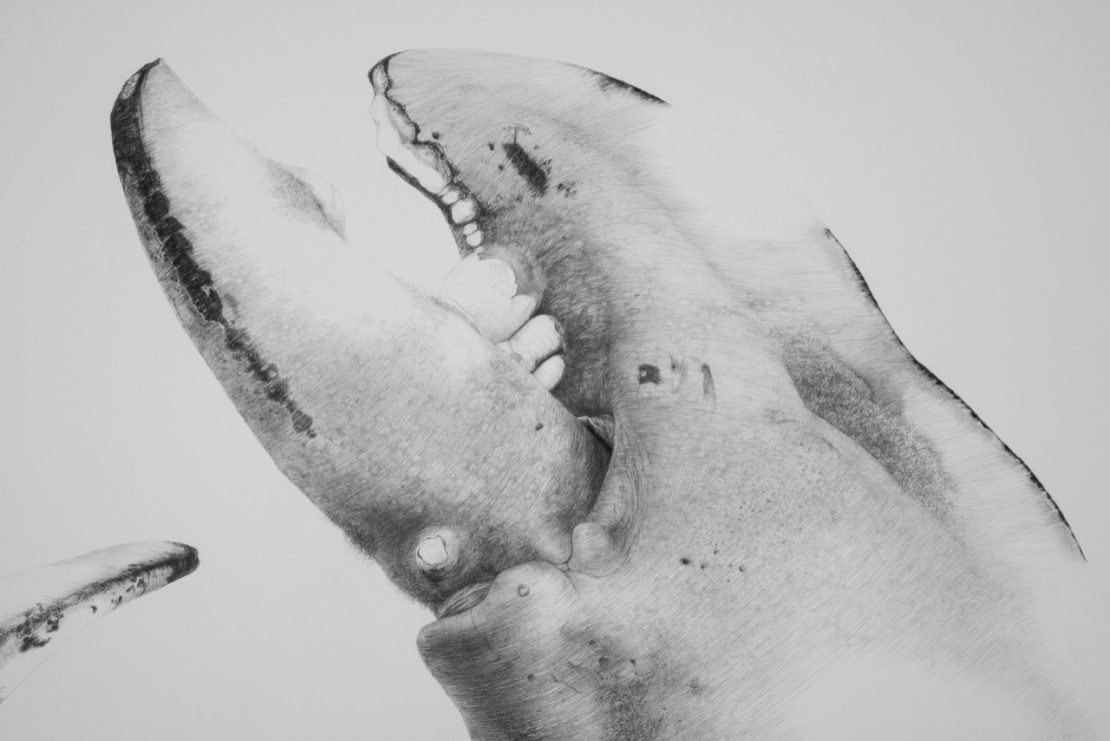 How do you prepare for a narrative walk?
reading, walking and listening
In visually and verbally growing associative spaces I pursue the question of individual localization. For this, as for the drawings, I research the different regions to record realities in which documentary and imagined images and stories overlap, mix, or stand side by side on equal footing.
Walks and conversations, for example, with wildlife and nature specialists and locals, often over several weeks, deepen my insights into the life of a particular area. The collected on-site observations and the involvement of the specialists and animals with their stories are combined in the narrative walks with the imagined to a vivid portrait of the area.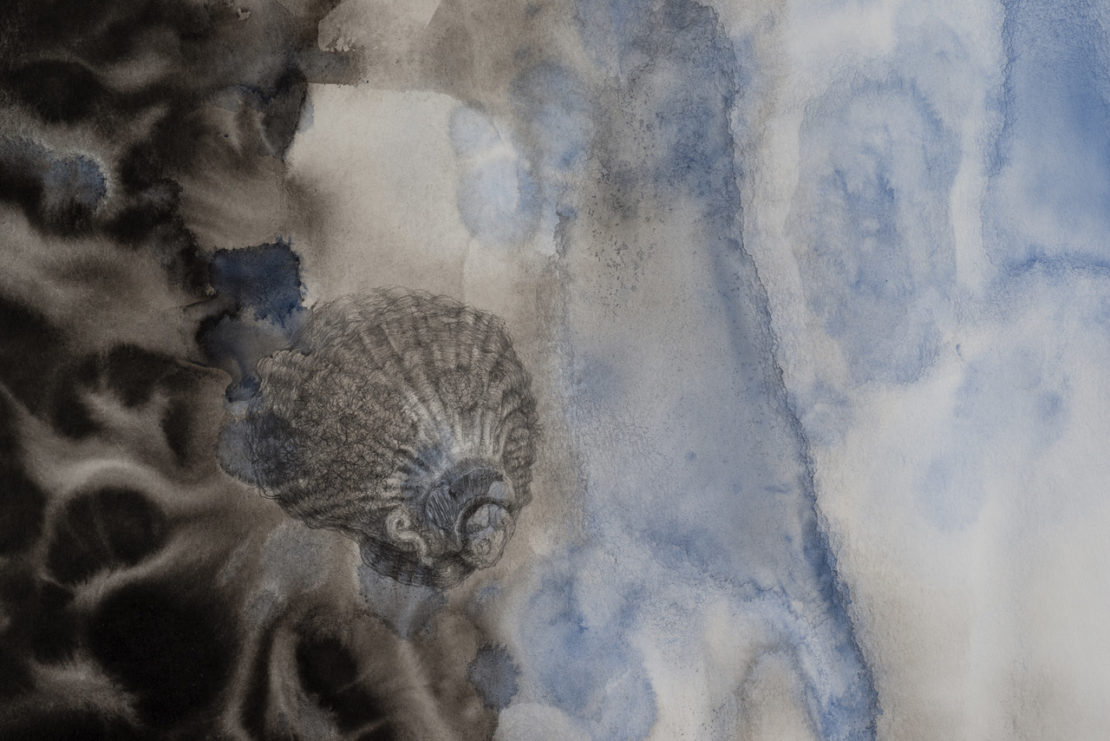 What is your favorite animal?
affinity 
There are (still) so incredibly diverse and fascinating animals living on earth, it is very difficult for me to pick out one in particular. The animals I deal with most intensively are often the closest to me. Currently, the European lobsters and European oysters have my full admiration and appreciation. Before my project "Geschätzte Meerestiere" I would never have thought how exciting these animals are. However, when I spent several hours a day with my horse, and trained horses and riders for many years, this animal was my favorite.
* 1967 in Herford/Westphalia
1990–1996 Studies of visual communication/graphic design with focus on drawing at the University of Applied Sciences in Bielefeld, Germany
1999–2002 Studies of art history/art science/aesthetics/philosophy at the Berlin University of the Arts
1997–2003 Study of free art at the University of Fine Arts Braunschweig, 2003–2004 Master class
2017 Artist in Residence, Expedition Science and Art at the Alfred Wegener Institute for Polar and Marine Research (AWI) and Hanse-Wissenschaftskolleg (HWK), Delmenhorst
lives and works in Berlin